Winner for Best SRI/ESG Strategy
Riverbridge Eco Leaders featuring Ross Johnson, Portfolio Manager & Analyst at Riverbridge Partners
Link to this WEBINAR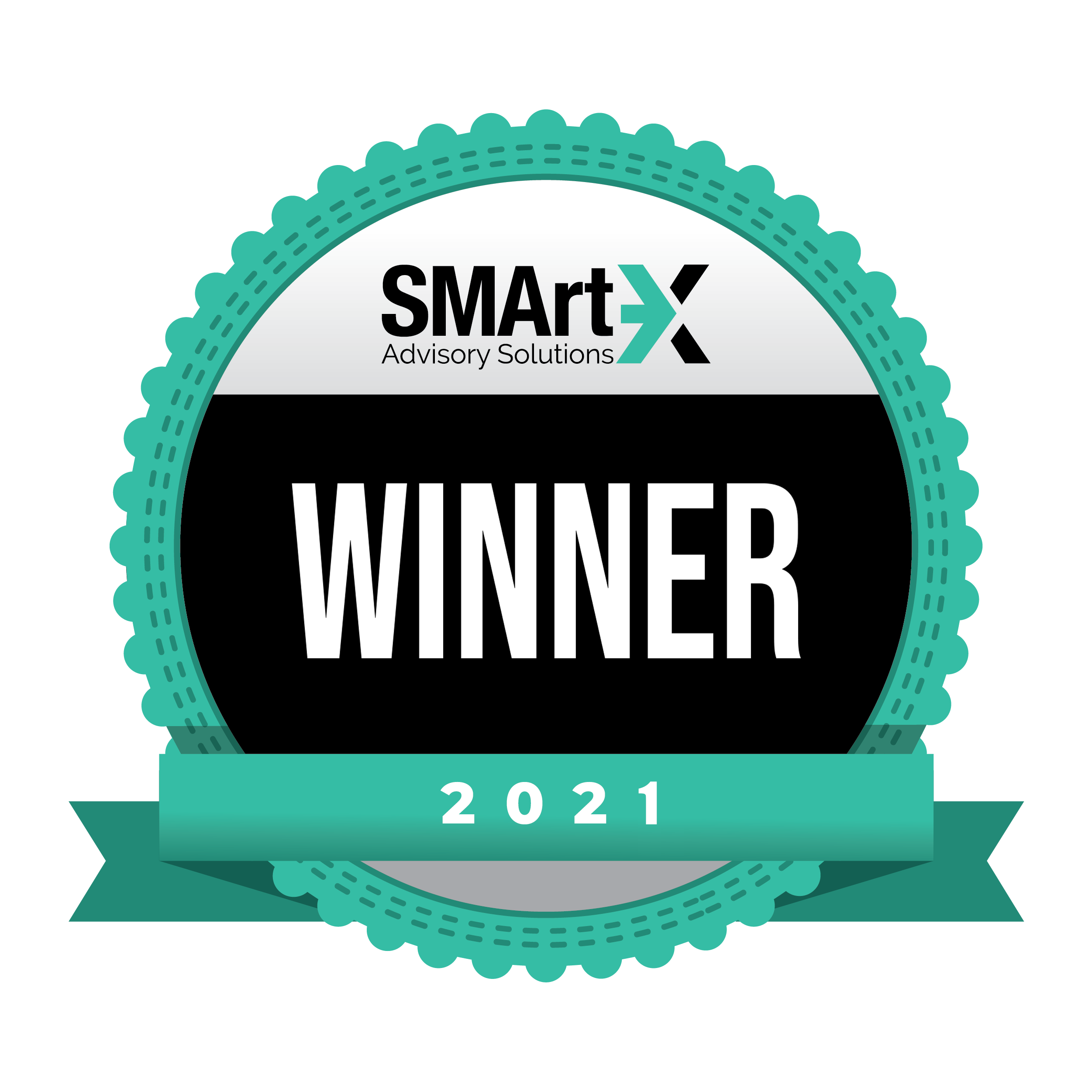 In the 13th episode of the SMArtX 2021 Virtual Awards Webinar Series, SMArtX CEO Evan Rapoport sits down with Ross Johnson, Portfolio Manager & Analyst at Riverbridge Partners, to discuss winning Best SRI/ESG Strategy in this year's awards.
Evan and Ross talk about Riverbridge's hands-on approach to investing, why they define ESG differently than others, and why all of this is important to advisors.
About the Strategy
Riverbridge's Eco Leaders strategy invests in transformational, ethical companies positioned for long-term capital appreciation while taking into consideration Environmental, Social, and Governance factors. Since their existing philosophy and process focuses on direct conversations with people, they are uniquely positioned to identify companies with enduring advantages in the ESG space. The portfolio is managed by the Riverbridge Investment Team utilizing their time-tested investment philosophy and disciplines.
What Sets Them Apart
Riverbridge Eco Leaders' philosophy is entirely built on the idea that earnings power determines the value and future value of franchises. That philosophy has helped guide them through the years and positioned them to have success through the pandemic in 2020.
Unlike a lot of ESG strategies that attempt to run on a more data-driven approach, Riverbridge Eco Leaders has a very hands-on approach. They investigate a company's reputation amongst their peers and are big on the peer reviewed process. While that's more qualitative in nature, Riverbridge Portfolio Manager and Analyst Ross Johnson believes it is " a more effective way to approach long term investing." They like to meet with the competitors of companies, the customers of companies, the distribution partners of companies, and the employees of companies to get a better feel for the reputation of companies before investing.
What's unique about Riverbridge is their process can allow them to go down market cap well and really understand the ESG characteristics of a company in a way that a lot of more data-driven processes simply can't.
Riverbridge manages consistently across a business cycle and doesn't shift the portfolio around based on macro expectations in a market. As a result of their philosophy and management style, Riverbridge Eco Leaders was positioned well when the pandemic hit. Riverbridge wasn't preparing specifically for a pandemic; their investment strategy set them up for success because it helped them consistently build up earnings power over long periods of time better than other methods.
The way Riverbridge Eco Leaders defines ESG might not be the same as others. Part of the reason there has been trouble with persistence in the ESG space is because people have "hitched their wagons" to passing trends with passing importance. Riverbridge, meanwhile, likes to invest in adaptable companies with less transience.
How is This Applicable to Advisors?
While ESG investing has had plenty of risk involved in the past, Riverbridge Eco Leaders mitigates that risk by investing in adaptable companies and engaging in their hands-on philosophy. That provides a lot more stability to advisors than a typical ESG strategy.
The Riverbridge team doesn't want to be in an investment where they need to be entirely right or could be entirely wrong; they want to invest in adaptable businesses that show themselves through a culture and history of versatility in the marketplace.
Riverbridge doesn't try to tell companies what should be important to them; instead, they let companies tell them what they find important.
About Riverbridge
At Riverbridge, we believe what is true endures – in investments, people, and companies. Since 1987, we've served clients with an investment strategy that bridges data analysis with human insight to identify the building blocks of endurance. We invest in companies with the fundamentals and leadership to grow their intrinsic value over long periods of time.