Best Opportunistic/Multi-Cap Strategy
Ithaka Concentrated Growth featuring Scott O'Gorman, Principal & Portfolio Manager at The Ithaka Group
Link to this WEBINAR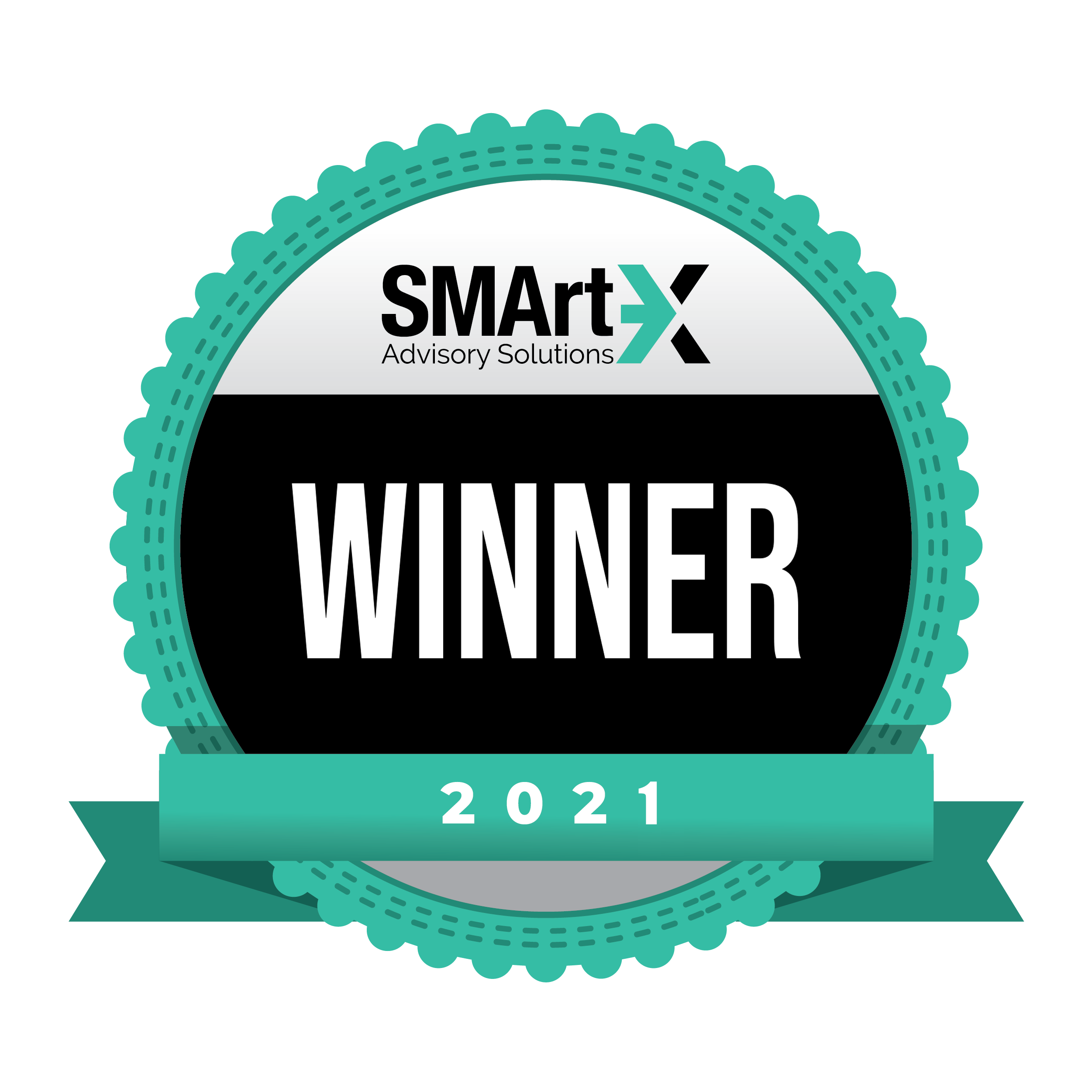 In this episode of the SMArtX 2021 Virtual Awards Webinar Series, SMArtX CEO Evan Rapoport sits down with Scott O'Gorman, Principal & Portfolio Manager at The Ithaka Group, to discuss winning Best Opportunistic/Multi-Cap Strategy in this year's awards.
Evan and Scott talk about finding the "great growth stories of our day," the importance of long-term investing, and why all of this is important to advisors.
About the Strategy
Ithaka seeks long‐term capital appreciation for clients by investing in high quality growth companies. They perform ongoing, proprietary, bottom‐up research on each company owned or under consideration.
Ithaka periodically runs quantitative screens against the companies in the Russell 3000 Growth in order to ensure it is casting its net wide.
A typical new idea is shared, researched, and discussed among the four investment team members during twice-weekly investment meetings and in conversations outside of those meetings. This process can take a few days, a few weeks, or a few months. When the CIO becomes convinced the new stock is worthy of inclusion in Ithaka's portfolio, he makes the final decision. Any other proposed changes to the portfolio are typically discussed among all four investment professionals, but the final decision rests with the CIO. After a new security is added to the model portfolio, it is under constant supervision to ensure it remains a buy every day.
What Sets Them Apart
Ithaka is looking for the "great growth stories of our day" when researching which companies to buy. Their philosophy is to purchase companies that will not only create wealth for their clients, but to find companies capable of becoming big growth success stories.
Scott O'Gorman, Principal & Portfolio Manager at The Ithaka Group, likens Ithaka's philosophy to the game of baseball; Ithaka has a good batting average because they're "good stock pickers," but they aren't content with just hitting singles and doubles. Instead, Ithaka lets their winners run and adds to those winners while averaging up. Ithaka doesn't panic out of a company if that company has been tested and possesses the key characteristics they look for that fosters the creation of long‐term value.
To be successful, you can't simply buy stocks and hold them forever; you need to make room for new ideas to come in. Ithaka does just that, reevaluating the companies in their portfolio to make sure the future stays bright.
Ithaka wants to find the great growth stories of our day, not hang on to the growth stories of the 1980s and 1990s. They actively look at their winners to make sure the 30-plus stocks they own are weighted appropriately and comprise their best thinking from this day forward.
How is This Applicable to Advisors?
Ithaka has been evolving their portfolio to keep up with the current times for decades, and they've built a solid track record in the process. By keeping their eyes forward and continuing to look for big growth opportunities, they aim to continue that success.
Sometimes what looks expensive today will look cheap in 6 or 12 months in the market, and Ithaka understands that. That's why they aren't afraid to pay up in order to find great growth. Ithaka believes there's great growth opportunities in large cap, and they are focusing on how real world factors will influence the market moving forward.
About Ithaka
Ithaka focuses on investing clients' money in outstanding growth companies at valuations it can justify employing a bottom‐up approach. Ithaka's investment strategy seeks long‐term capital appreciation by investing in a mix of mostly large‐capitalization (and some mid‐capitalization) stocks believed to have substantial growth potential. They are not market timers, staying fully invested at all times. Ithaka selects companies they believe possess characteristics that foster the creation of long‐term value, such as proven management, a durable franchise and business model, and sustainable competitive advantages. They focus on individual stock selection and concentrate investments in no more than 35 companies. Their long‐term holding expectation results in low investment turnover and low transaction costs.