Best Performing Direct Index Strategy
IDX Crypto Opportunity Index
featuring Ben McMillan, Founder & CIO of IDX Insights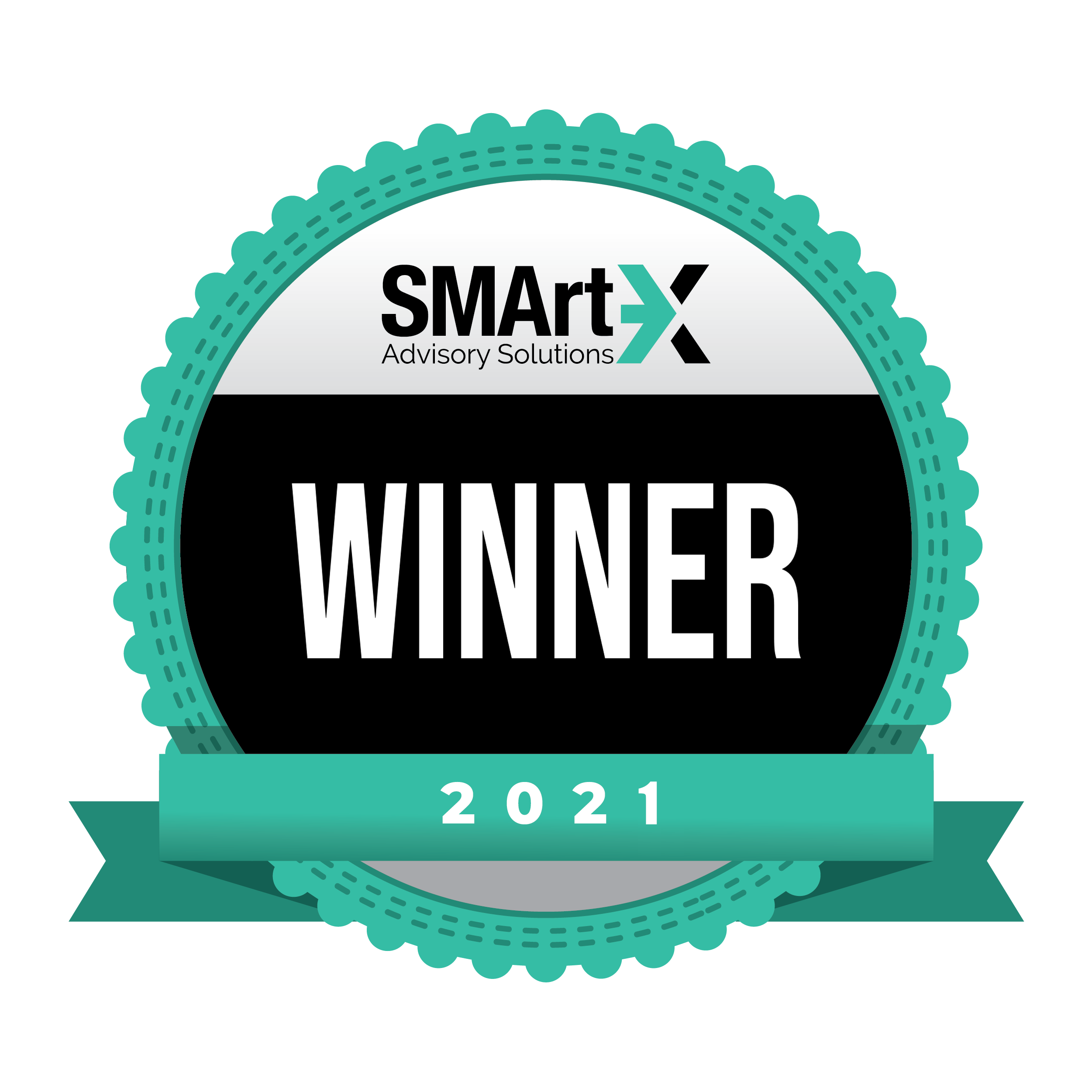 In the first episode of the SMArtX 2021 Virtual Awards Podcast, SMArtX CEO Evan Rapoport sat down with the Founder and CIO of IDX Insights, Ben McMillan, to discuss IDX Crypto Opportunity Index winning the Best Performing Direct Index Strategy in this year's awards.
Evan and Ben talk about the importance of mitigating risk in the marketplace, how IDX Insights uses their cutting-edge algorithm to aid investors through the ups and downs of the temperamental market, and why all of this is important to advisors.
About the Firm
IDX Insights is predominantly a research firm that focuses on the direct indexing space. IDX focuses on risk control and helping advisors take smart, educated risks. They are a pioneer in enhanced factor beta research and hedge fund replication, and they provide timely data and insights to help investors make smart decisions. IDX was founded in 2014 and continues to be an innovator in the market.
What Sets Them Apart
Why did IDX Crypto Opportunity Index win the Best Performing Direct Index Strategy in this year's SMArtX Virtual Awards Ceremony? Because they offer a unique assessment of risk control.
IDX Insights specializes in minimizing the risk investors take and figuring out when is the right time to take advantage of something like cryptocurrency in the market. As Founder and CIO Ben McMillan says, "Manage the downside and the upside will take care of itself."
Consistency and striking at the right time are the keys to the marketplace, and IDX Insights helps investors avoid a large part of the downside with their specialized model. They identify favorable risk regimes and help investors make the right choices in a volatile market.
IDX Insights values cryptocurrencies like Bitcoin and Ethereum. As Bitcoin continues to act more like a traditional risk asset, IDX will continue to provide its unique assessment.
The market is volatile, but it isn't unpredictable. IDX Insights was named the Best Performing Direct Index Strategy in 2020 for a reason, and that's because their model gave investors peace of mind to navigate through the ever-changing waters of the market.
How is This Applicable to Advisors?
IDX Insights provides valuable guidance and oversight to investors. It's crucial for corporations to think about risk manage exposure. Someone like Elon Musk can take a flyer on a couple of billion Bitcoin, but a smaller corporation, city, or municipality needs to be more careful.
That's where IDX steps in.
It's important to have a diversified asset class, and it makes sense to have some exposure regardless. IDX understands that, and they give investors the tools to navigate that uncertainty.
Financial advisors interested in getting exposure to crypto are able to do so with IDX Crypto Opportunity Index and invest directly in the index, using SMArtX's direct index technology on the platform. Furthermore, the IDX Crypto Opportunity Index provides advisors with a tactical position within their asset allocation, albeit one that seeks to limit drawdowns and downside volatility.
About IDX 
The IDX Tactical Bitcoin index seeks to provide tactical upside participation to Bitcoin while limiting drawdowns and downside volatility. The objective of the index is to opportunistically allocate to the Grayscale Bitcoin Trust (GBTC) when the risk-return profile of bitcoin is favorable; likewise, the index seeks to preserve capital by allocating to the iShares 1-3 Year Treasury Bond ETF when the risk/reward profile is unfavorable.