Join Evan Rapoport, Founder and CEO of SMArtX Advisory Solutions as he speaks with Alex Oxenham, Co-CIO of Hilton Capital Management, winner of the SMArtX 2022 Virtual Award for Global/International Strategy of the Year.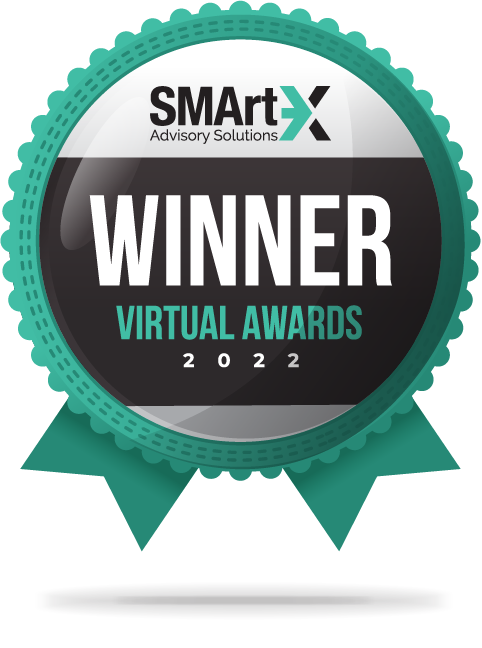 Hilton's investment goal with its Dividend Yield and Income strategy is to grow investor's capital and provide meaning full income over a market cycle. The sector focus is diversified with a maximum 3% allocation, meaning that they are not overweight any one sector or the group of sectors that you typically see in income strategies like utilities, staples, or financials.  They manage a more diverse base to include healthcare and technology to provide a more growth-oriented lean on a portfolio that is otherwise focused on income. 
The genesis of the strategy, which was co-founded in 2008 by Alex Oxenham, is to involve investors in equities but give them a compelling reason to invest by providing dividend income.  However, they do not chase yield. 
In 2021, they levered their robust macro outlook that they manager over a 6-18 month timeframe.  They saw the middle of 2021 as the time to heavily invest in a market that was going to rebound strongly with economic activity and consequently succeeded in outperforming.  For more on this strategy, their 2022 views on inflation, interest rates, and general outlook, please click here to watch the complete webinar or listen to it on our podcast.
Strategy Overview
The Dividend and Yield Strategy (DIVYS) is designed to provide investors with an above average level of current income while concurrently seeking out capital growth. DIVYS is a lower beta approach for equity investors emphasizing competitive total returns with potentially lower volatility than broad market indices. 
Strategy Philosophy
The Hilton DIVYS invests in companies with above average income through a focus on securities with a history of above average dividends, dividend growth or dividend stability. DIVYS may also tactically invest across other asset classes e.g. preferred securities, trust preferred securities, etc., where there may be potential opportunities for capital appreciation and income.
This low beta approach is designed to limit exposure to downside risk when compared to general equity market index investing.
The Hilton teams focuses on the sustainability of the dividend and the opportunity for dividend growth rather than on the absolute level of the company's dividend. 
Firm Overview
Hilton Capital Management is a privately held investment management boutique based in Garden City, NY.  Founded in 2001, the firm currently manages over $2.0 billion in assets and employs 19 investment, distribution and operational professionals.  The firm actively manages four different investment strategies which span a range of asset classes and investment objectives. Hilton maintains a strong focus on customer service. Our products are designed to meet the needs of both individual and institutional investors. Hilton's strategies are centered on sound investment decision making with strong emphasis on downside protection. As we continue to expand our product offering, Hilton remains committed to the overall mission of performance, transparency, growth, and risk mitigation.