In this episode of the SMArtX Virtual Awards Series, SMArtX CEO Evan Rapoport sits down with Michael Torres, CEO of Adelante Capital Management, to discuss winning Real Estate Strategy of the Year.
Evan and Michael talk about Adelante's approach to real estate investing, the areas of the real estate market they focus on, and their outlook for 2022.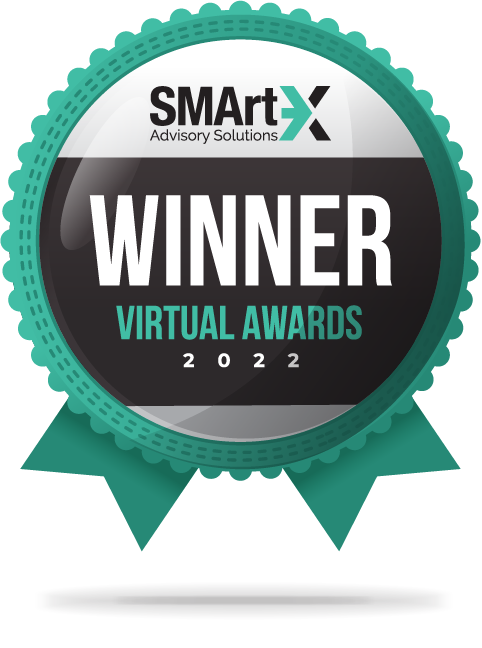 Join Evan Rapoport, Founder and CEO of SMArtX Advisory Solutions as he is joined by Michael Torres, CEO of Adelante Capital Management, winner of the SMArtX 2022 Virtual Award for Real Estate Strategy of the Year.
Adelante's Property Securities Model benefited from a strong real estate market in 2021 and a strong team with over 120 years of experience in the space. They look to allocate beyond the typical real estate allocations of office, retail, industrial, apartments and now also look at data centers, cell towers, storage facilities, and single-family homes for rent. They have exposure to all sectors and actively manage both security and sector selection to help support their return profile. 
On the investment side, they use invest only in listed securities, including REITs, and operating companies that are owners/ operators. They avoid buying the hard assets and buy shares of companies.  They also avoid mortgage REITS. 
A key driver in 2021 was positioning themselves to capitalize from the reopening of the markets, paying particular attention to companies looking to improve their balance sheets by lowering borrowing costs and extending debt timelines to make sure the companies were in solid shape were the US to go into a recession.  For more on this strategy and their 2022 outlook, please click here to watch the complete webinar or listen to it on our podcast.
Strategy Overview
The objective of the Property Securities Model is to produce high current return and long-term capital growth by investing in a 30 position portfolio of U.S. public real estate securities which is fully invested – no cash. The model is maintained for use in Unified Management Accounts (UMAs) and other custom model-based offerings. 
The strategy seeks high current return and long-term capital growth by investing in publicly traded real estate securities whose assets are undervalued relative to their underlying real estate. This Net Asset Value ("NAV") philosophy drives all of our strategies and has remained consistent since the firm's inception.  Adelante believes:
Real estate assets are the key drivers of company performance – focusing on underlying real estate value differentiates us from many of our earnings growth-based competitors.
Objective, on-site property research discerns the value of real estate assets – visiting properties owned by our portfolio companies is essential to ascertain NAV.
Comparison of stock price to real estate value is the best way to determine return opportunities for individual companies – investing is based on the premise that stock price trends toward private market value over time.
Over time, capital flows correct discrepancies between the public and private market pricing and values revert to the mean, as represented by the private commercial real estate market. Avoiding real estate securities that are trading at a large premium to the underlying assets and investing in those that are trading at a discount allows us to outperform when these corrections occur. 
Firm Overview
Founded in 1995, Adelante is a minority and employee-owned SEC registered global investment management firm focused on real estate securities with $1.8 billion of assets under management. We employ a disciplined investment process seeking high quality portfolios for our clients at attractive prices relative to direct real estate values or Net Asset Value ("NAV"). Our property-centric research is conducted by an in-house team of experienced sector and regional experts who have meaningful, long-term relationships with company management. With high conviction in our investment decisions our portfolios are concentrated and managed with low turnover to capture real estate fundamentals.