Join Evan Rapoport, Founder and CEO of SMArtX Advisory Solutions as he speaks with Eric Mueller, Director and Model Portfolio Strategist at Blackrock, platinum sponsor of the SMArtX 2022 Virtual Awards.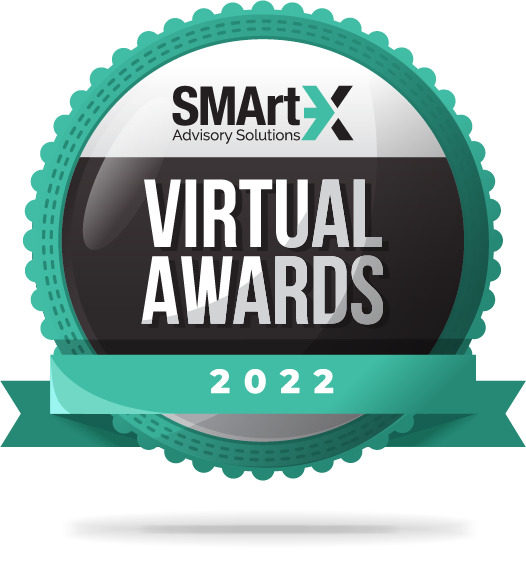 Blackrock is the world's largest asset manager and is always looking to deliver their best ideas through asset allocations insights to achieve investment objectives.  They manage close to $100 billion in model portfolios globally across a wide range of risk profiles, including the addition of tax efficient and sustainable oriented versions of their strategies, all supported by the strength and depth of Blackrock's resources. 
Blackrock came into 2021 having navigated 2020 throughout the pandemic with a much more positive view of the markets.  They leant into trades and exposures that would benefit from the stimulus and policy measures for an emerging economy, specifically stocks vs bonds and developed vs emerging markets, and more value/cyclical-oriented companies.  Then, gradually throughout the year, inflation started to creep in, so they increased exposures into energy and commodities to create resilience against rising inflation pressures. 
Now that 2022 is upon us, Blackrock has positioned themselves to see continued growth in the economy but with more volatility in the markets.  To that end, they reduced risk in some portfolios by reducing the size of positions and add back into fixed income.  Come March, they have reduced exposure to European companies in favor of the US to a large extent and increased diversification into energy and commodities that has worked well so far this year. 
For more on Blackrock's investment strategies, positions, and 2022 outlook, please watch the complete webinar or listen to it on our podcast.
Firm Overview
BlackRock is a premier provider of global investment management services. As of 31  March 2021, BlackRock managed approximately $9 trillion across equity, fixed income,  alternatives, multi-asset, and cash management strategies for institutional and retail  clients. We collectively support millions of people around the world by working alongside  institutions and financial advisors as they contribute to the financial well-being of those  who depend on them.  
BlackRock was founded in 1988 by eight people as a fixed-income manager and  introduced the first risk-managed fixed income solutions. We also pioneered index and  quantitative investing with the objective of simplifying investing. In conjunction with our  expanding range of products, BlackRock developed our now industry-leading risk and  portfolio construction technology, Aladdin®, to add clarity and transparency to investing.
In the mid-2000s, BlackRock undertook two transformational acquisitions: Merrill Lynch  Investment Managers ("MLIM") in 2006 and Barclays Global Investors ("BGI") in 2009.  Through MLIM's history managing global equities and multi-asset strategies and BGI's  innovative index and ETF franchise, we established an integrated, "One BlackRock"  platform. Around the same time, we launched our Financial Markets Advisory business to  help solve the complex financial challenges of governments, central banks, and financial  institutions in the wake of the Global Financial Crisis.  
In 2019, we believe we set a new standard of transparency for alternative investments  through our acquisition of eFront, extending Aladdin's® capabilities to provide whole  portfolio analysis. Furthermore, in 2020, we formalized our conviction that sustainability  risk is investment risk by integrating Environmental, Social & Governance ("ESG")  considerations throughout our active investment platform. In 2021, the acquisition of  Aperio enhanced BlackRock's wealth platform with tax- managed equities, factors and  ESG strategies for separately managed accounts. 
Throughout our history, we have consistently invested to create a globally diverse  investment platform, industry-leading portfolio construction and risk management  technology, and deep global capital markets expertise to better support our clients. The  diversity of BlackRock's platform—across asset classes, investment styles and regions— positions us to serve clients through market cycles and deliver whole-portfolio solutions to meet their evolving needs. 
Today, we are leading a new chapter of innovation by seeking to transform the financial  industry under the concept of long-termism and sustainability, another development that  we believe will define a new role for the financial services industry. This commitment to  our clients' needs, expressed in our long-term approach and relentless innovation, is  embedded in our firm's history and informs our choices going forward.